How does one describe one's self without veering violently between self-pity and narcissism?  For that, I have no answer.  So, I present to you the basic facts:
My given name is Gerad Allen Blume, but since most people fail to make the connection that my name is pronounced akin (but not the same) to the Jared Jewelry Galleria chain, or insist in spelling it in the most obnoxious of ways, this website just uses initials.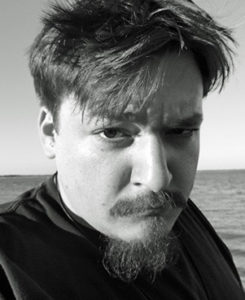 I am a historian by training, specializing in military history, with strategic bombardment in the Second World War being my primary interest.  I have a Bachelor of Arts from the University of South Carolina-Aiken (History/Studio Arts) and a Master of Arts from Norwich University in Northfield, Vermont (Military History).  I began work for a Doctorate in 2011 at the University of Southern Mississippi (US History/War and Society/Cultural History) but resigned from the program the following year citing "personal differences."
Essentially, I am a bit too outspoken and intransigent for my own good.  I learned, far too late I am afraid, that a Christian, politically conservative, straight, white, Southern, male was something to be despised.  I do not hold any of my alma maters responsible for this state of affairs, I merely regret that I made it so far under the delusion that I could teach the subjects I love despite them no longer being socially acceptable.  I reached a point to where I was forced to ask myself: do I really want to, to quote Thomas Jefferson when he resigned from George Washington's cabinet in 1797, "descend daily into the arena like a gladiator to suffer martyrdom in every conflict?"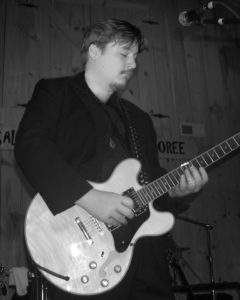 Now I am back in my beloved South Carolina and, while I am no longer associated with academia, I have not lost my passion for history.  I am working on a number of projects, all related to a potential book, while doing the odd lecture, battlefield/museum tour, and assisting in genealogical work.
While I am loathe to use the term, for a lack of a better one, I must also describe myself as an artist.  I have worked as a performing side-musician for nearly sixteen years now both in the studio and on the road.  I play the drums, bass, and guitar and, as a means of preventing potential headaches, I only give lessons in the latter two.  I have eclectic tastes in music and my library boasts an extensive collection containing everything from Chicago blues to Bakersfield country and Jimmy Dorsey swing to psychedelic rock.  I may not be able to play it all, but I know enough to appreciate what I'm listening to.
I have also worked, to a far lesser extent, in the visual medium.  I am a huge movie nut, and while some of my best friends have found careers there, I am content to write the occasional review – paying particular attention to the accuracy of historical films, of course.  I also enjoy drawing from time to time, and find that I rather enjoy drawing people.  Of course, my wife is a far better artist than I, particularly as a painter, though she makes a living as a very successful freelance graphic designer.
We set up our home office and studio in 2015 and this website is a byproduct of that endeavor.  Here I will post various history musings and articles and hope to eventually post lectures here (providing that it is feasible to do so).  Likewise, I will make posts on the arts, be it the occasional drawing, model, or restoration project, or simply thoughts on the music industry past and present.
Feel free to contact me if you are interested in my work as a historian, musician, or artist.